NEWS AND

EVENTS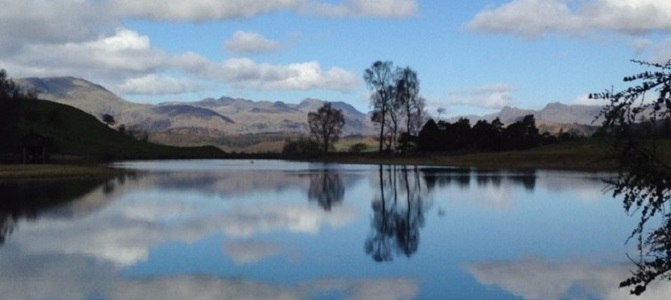 Claife Parish Council website - News and Events
Parish Councillor Vacancies - Upper Ward (Colthouse & Wray)
Due to the resignations of Mary Wybyrn & Pat Lennon, there are currently two vacancies on Claife Parish Council. The Parish Council is therefore seeking to co-opt suitable individuals as Parish Councillors. If you would be interested, further details of the vacancies are on this Notice of Vacancies.
Tim Farron - Summer Tour 2022
Tim Farron MP will be in Hawkshead on 24th August 2022 for residents to raise issues of concern. Full details: Summer Tour 2022
Windermere Ferry Replacement Consultation - Update
Cumbria County Council are developing plans to replace the current Windermere Ferry across Lake Windermere.
Claife Parish Council has submitted a considered response to the Consultation - Claife PC Consultation Response.
An initial public information and presentation event took place in Windermere on 7th June 2022 and a further one in Hawkshead on 23rd June 2022.
Residents and interested parties are invited to submit feedback to the County Council on the proposals.
A copy of the presentation is available here: Presentation
Deatails are available online including how to share your views and ask questions: https://cumbria.gov.uk/roads-transport/highways-pavements/windermereferry.asp
Westmorland and Furness Council
The elections have now taken place for this new authority. The candidate elected to represent Coniston and Hawkshead Ward (which includes Claife Parish) is Suzanne Pender. Further details including contact details for the new Councillor are available from the Westmorland and Furness website.
Lengthsman Vacancy
Claife Parish Council is seeking to appoint a lengthsman to undertake maintenance works within the Parish. For further details: Vacancy Advertisement
Local Government Reorganisation
A new website has been launched with information on the two new Unitary Councils which will replace Cumbria County Council and the 6 District Councils (including South Lakeland District Council) in 2023. For further details: New Councils for Cumbria
Lake District National Park - South Lakes Distinctive Area
This includes details about Claife Community Bridlepath
30th July 2020 - CCC Highways Update - High Cunsey Bridge
An emergency weight restriction of 13 tonnes has been put in place due to the structure of C5028 High Cunsey Bridge becoming weak and to enable subsequent works to be carried out.
This is effective from 28-07-20 and is expected to remain in place for approx 21 days, followed by a second 21 day notice, then an 18 month order.
Location: C5028, from its junction with the U5057, extending in a south westerly direction for approx 60m.
Alternative route: for emergency vehicles exceeding 13 tonnes via the C5028, C5026, C5027 and B5285. See one.network/ for a map.
There is no suitable alternative route for vehicles exceeding 13 tonnes maximum gross vehicle weight.
Contact TTRO.south@cumbria.gov.uk for more information.